Web Resources
An extensive collection of hundreds of thousands of acronyms, abbreviations, and initialisms, Abbriviations.com is neatly arranged by broad areas (e.g. Medical, Internet, International, Community). Each area is further broken down into more specific, browsable categories such as Veterinary, Emoticons, or Non-Profit. The "International" area is multilingual, featuring hundreds of entries in Spanish, German, French, and other languages.
AF: Acronym Finder describes itself as "The world's largest and most accurate human-edited dictionary of acronyms, abbreviations, and initialisms." It currently contains over 475,000 entries covering fields such as information technology, business & finance, slang & pop culture, military & government, organizations & schools, and science & medicine. Searching by acronym or browsing by broad subjects are both available. It is possible to expand your search to Acronym Attic, containing almost 3 million entries. However, these have not been edited. This is a very useful resource for anyone trying to discover what particular acronyms represent.
​
AnyWho
An online telephone directory provided by AT&T for personal and business listings throughout the United States.
Search a worldwide directory of Chambers of Commerce, and/or a worldwide directory of cities, states, and provinces.
​
Dictionary.com
A free online dictionary with links to a thesaurus, foreign language dictionaries, a translator and a "word of the day" feature. For more services, you need to subscribe.
​
eHow
A free resource providing visitors the ability to research, share, and discuss instructional solutions that help complete day-to-day tasks and projects—everything from registering trademarks & making compost to & house-training puppies to mixing a mojito!
​
Information Please
This site has an online dictionary, encyclopedia, almanac and atlas all-in-one.
​
Library of Congress Ask a Librarian Service
Get an answer from a Library of Congress staff member that specializes in a variety of topics such as business, law, sciences, and more. Some areas offer online chat during limited hours, indicated by the chat icon.
​
MegaConverter
megaConverter.com is an ever-growing set of weights, measures and units conversion/calculation modules. For just about anything you can think of, megaConverter can show you its equivalent.
​
Quora is a question-and-answer website where questions are asked, answered, edited and organized by its community of users.
​
RefDesk
Refdesk indexes quality Internet sites and assists visitors in navigating these sites. Refdesk has three goals: fast access; intuitive and easy navigation; and comprehensive content, rationally indexed. The prevailing philosophy at RefDesk is simplicity.
​
Thesaurus.com
An online thesaurus provided by the same people who brought you Dictionary.com, with the same links to foreign language dictionaries, a "word of the day" section, etc.
​
Universal Currency Converter
The Universal Currency Converter, the world's most popular currency tool, allows you to perform interactive foreign exchange rate calculations on the Internet, using live, up-to-the-minute currency rates.
​
From Internet Archive - this is the Go-To website to recover a website as it appeared in the past.
​
Wikipedia
An online free-content encyclopedia that anyone can add to and/or edit.
​
Zip Code Lookup
The United States Postal Service's online database of all U.S. zip codes. Search for a specific address, or search for all of the zip codes in a certain city and state.
​
​
​
Electronic Resources from Maynard Public Library



Note: For home access to the library's e-resources, you will need your Minuteman Library card number to log in.
Britannica Online Public Library Edition
Contains 4 full encyclopedias, the Encyclopædia Britannica, Compton's by Britannica, Britannica Elementary Encyclopedia, and Britannica Concise Encyclopedia each covering the research needs of a different age group. Along with this encyclopedia content, Public Library Edition contains full-text magazine articles, Web sites that have been reviewed and verified by Britannica editors, a homework help section for students, a world atlas, Merriam-Webster dictionaries and thesauri for children and adults, a Spanish-English dictionary, video and audio content, daily content updates, and more.
Britannica World Data Analyst
This rich trove of current and historical statistics on the countries of the world makes historical and cross-national comparisons easy. Plus, World Data Analyst allows subscribers to create tables, charts, and even export the information to a spreadsheet for data crunching and deeper analysis. Users can also link to country articles from the Britannica Concise Encyclopedia. It's ideal for research, to explore new topics for study, or just to learn more about the world.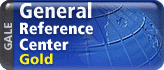 General Reference Center Gold
Use this general interest database to search magazines, reference books, and newspapers for information on current events, popular culture, the arts and sciences, sports, etc.
Electronic Resources Available from Boston Public Library
Massachusetts residents are eligible to use the Boston Public Library's online e-resources. You will need a BPL e-card to access these resources. If you do not already have an e-card, you can register for one at:
Access all of BPL's e-resources at:

Credo Reference is a giant online reference library that provides access to as many as 162 reference books, including encyclopedias, dictionaries, thesauri, books of quotations, as well as a range of subject-specific titles all cross-referenced throughout the collection. Special features include a crossword solver and conversion calculators.
The Oxford English Dictionary (OED) is a recognized authority on the evolution of the English language over the last millennium. It is a guide to the meaning, history and pronunciation of over half a million words.