978-897-1010
77 Nason Street
Maynard, MA 01754
Library E-Resources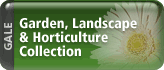 Garden, Landscape, and Horticulture Collection
Gale's Garden, Landscape, and Horticulture Collection provides access to academic journals and magazines focused on both the practical aspects as well as the scientific theory of horticulture studies. The database offers biotechnologists, farmers, hobbyists, and landscape architects alike access to important content relevant to their pursuits.
Local Resources
Established in 1995 as an organization "devoted to town beautification, meeting and working with other gardeners in Maynard, Massachusetts and the surrounding towns, and promoting a love of gardening in general." Annual membership dues.

Maynard Public Open Space and Trails Map
Maynard has 8 open spaces with woods, parks, and gardens. This printable PDF map gives a description of each one and where to find them in town.

Massachusetts Horticultural Society
Established in 1829, the Massachusetts Horticultural Society is "dedicated to the science and practice of horticulture and developing the public's enjoyment, appreciation, and understanding of plants and the environment." Located in Wellesley, MA, this organization offers educational programs (with a fee) for adults and children.

National Gardening Association
For more than 35 years, the National Gardening Association (NGA) has been working to "promote home, school, and community gardening as a means to renew and sustain the essential connections between people, plants, and the environment." This site offers gardening articles, a plant finder tool, how-to videos, and more.
New England Wildflower Society
The mission of the New England Wild Flower Society is to "conserve and promote the region's native plants to ensure healthy, biologically diverse landscapes." This organization owns and operates the Garden in the Woods in Framingham, MA and a number of other sanctuaries throughout New England. It also offers classes to members and non-members for a fee.
​
Lady Bird Johnson Wildflower Center
A database of over 8,000 native plants from the Native Plant Information Network of the Lady Bird Johnson Wildflower Center.
​
A citizen science effort spearheaded by the Cornell Laboratory of Ornithology. It encourages users to map their yards, interact socially, and learn new landscape practices.